Wir freuen uns, von dir zu hören.
Sportakademie Prang
Zülpicher Str. 214 | 50937 Köln
Melde dich für unseren Newsletter an!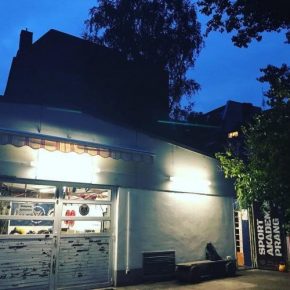 Kommunikation, Professionalität & Qualität
"Du kommst rein, die Atmosphäre ist super, die Mitglieder sind motiviert und das Trainerteam ist der Hammer. Du fühlst dich in der Sportakademie ab der ersten Minute gut aufgehoben. Die Trainingseinheiten sind fordernd, machen Spaß und du lernst dabei sogar noch etwas. Besonders gut gefällt mir, dass sich das Trainerteam regelmäßig zusammen setzt, die kommenden Einheiten plant und diese aufeinander abstimmt bzw. aufbaut. Professionalität wird dort in allen Bereichen groß geschrieben."

An amazing place to learn BJJ, Luta Livre & MMA.
"An amazing place to learn BJJ, Luta Livre and MMA. The trainers are considerate and knowledgeable, both in martial arts and in sports theory. The community is super warm and welcoming, and international friendly."

Bester Laden für Kampfsportbegeisterte
"In Köln und Umgebung der beste Laden für Kampfsportbegeisterte (ob jung, alt, Profi oder Amateur). Die Trainer sind TOP und nehmen sich Zeit. Vor allem Rainer Prang ist einer der Wenigen, der über den Tellerrand schaut. Setzt auch stark auf präventive Methoden (Technik, Mobility...). Offenheit, Respekt und Toleranz wird hier groß geschrieben (leider nicht überall eine Selbstverständlichkeit)..."